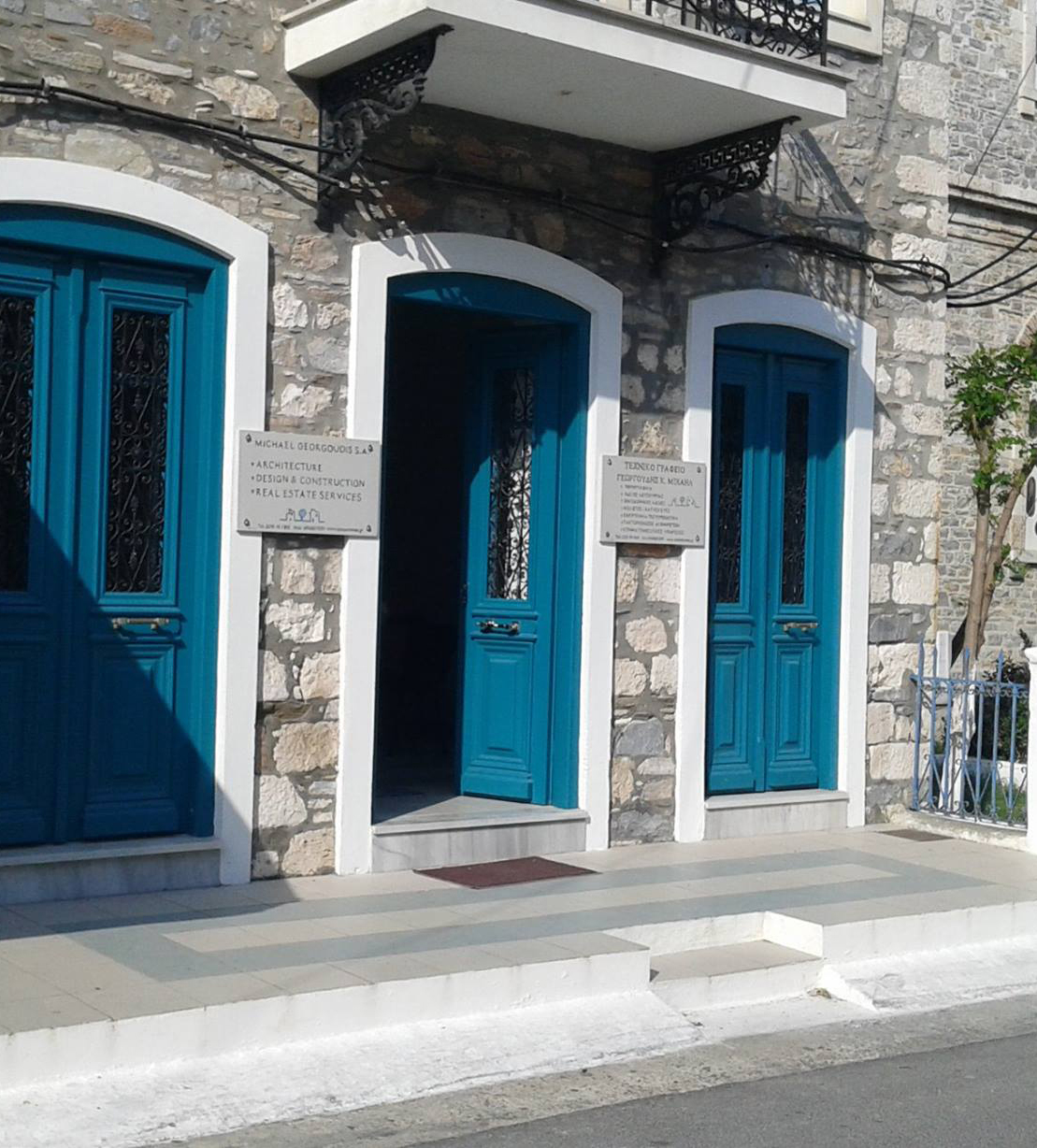 Georgoudis Michael
Samos Homes Technical Company - Topographic - Studies - Real Estate - Constructions - Samos

The technical company Samos Homes of Georgoudis Michael, located in Agios Nikolaos 1 Kokkari Samos, is staffed by experienced engineers and associates with many years of construction and design experience, who can undertake all stages of implementation of a project from design to construction consistently and efficiently.
In each project, we study and seek to meet the functional needs, we promote the ergonomics of the spaces, combining the final aesthetic result. Aiming at the optimal provision of technical services, our office gives special importance to the planning, the consistency in terms of work schedule, the use of guaranteed quality materials as well as their correct implementation.
Arbitrary arrangement
The technical company Samos Homes of Georgoudis Michael is staffed by well-trained staff who are able to handle the arrangement of your space with absolute reliability and responsibility. Contact us today, giving us your arbitrary details and contact details and one of our engineers will contact you immediately to inform you of the amount of the fine as well as the completeness of your file. With our cooperation we guarantee you the immediate and responsible arrangement of your space.

Real Estate Services
The technical company Samos Homes of Georgoudis Michael in collaboration with the company Samos Properties which consists of specialized partners in order to serve the needs of the company. Undertakes the promotion and finding of real estate external clients, treating them with the same respect and devotion. The aim of the department is to offer value and solutions to its customers with easy and fast procedures that reflect the modern rhythm of life.